RESIDENTIAL AND DOMESTIC GOLD COAST POOL CLEANING

At Reliable Pool Maintenance we believe that your swimming pool is a family investment that should be protected and cared for just as you would with your home or your car. Preventative maintenance can save you major repair or even replacement costs down the track. We will make sure your pool is an enjoyment just as it should be and not a constant headache.

By regularly balancing your pool water, not only are you keeping the pool safe for you and your family, you are preventing potentially corrosive water from passing through your filtration system. Maintaining your equipment is also essential to give your pool that sparkling clear water you deserve.

We are also dedicated to ensuring your pool and its surrounds are a safe environment for you and your family. It's in our nature to be aware of any potential safety hazards as the consequence are too great for it to be ignored.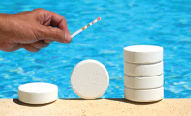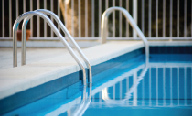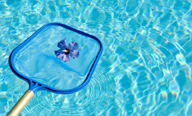 For further peace of mind, our technicians are not just experienced in Gold Coast pool cleaning, they are also qualified as Certified Pool Operators through the National Swimming Pool Foundation.
Our services include:
Regular or Casual Maintenance
Equipment Repairs and Sales
Green Pool Recovery
Party Preparation
Holiday Service
24 Hour Emergency Call Out Service

We offer tailor made services to suit your pool and spa needs. Please contact Stuart on gc@reliablepool.com.au for a FREE quote and the very best Gold Coast pool cleaning service.